Friday Night Tournament at Phoenix- Carefree
This is a great three chess training event for ANY level.
Students are grouped into groups of FOUR according to skill/rating.
Top score for each round robin receives a trophy! This is a great event for a well deserved Parent Night Out.
Event is from 6:30-8:30pm.... BUT late pick up till 9:00pm is available.
All first-time attendees receive a prize. Complimentary wi-fi, coffee.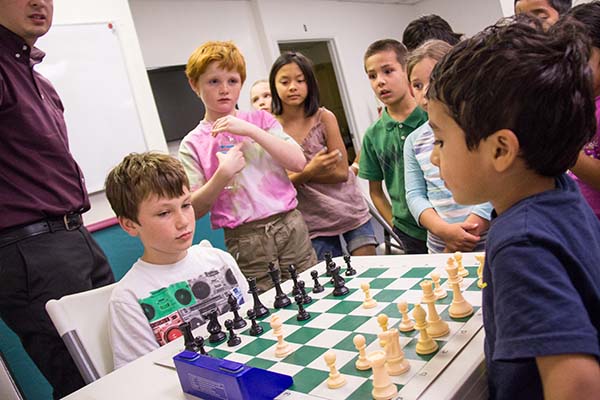 Location:
Phoenix- Carefree
2525 W. Carefree Highway, Building 7A, Suite 148
Phoenix, AZ 85085
Date:
Every Friday
Time:
6:30 PM - 8:30 PM
Cost:
$25.50 when registering 2 days in advance
$28.50 when registering 1 day in advance
$31.50 on the day of the event
Register:
Special Offers:
Introducing our 4-Week Pass for our Weekly Friday Night Action Events.
Register for 3 Friday Night Scholastic events, and get 1 free!
Offer is per student (place 4 in cart).