This is a great three chess training event for ANY level.
Students are grouped into groups of FOUR according to skill/rating.
Top score for each round robin receives a trophy! This is a great event for a well deserved Parent Night Out.
Event is from 6:30-8:30pm.... BUT late pick up till 9:00pm is available.
All first-time attendees receive a prize. Complimentary wi-fi, coffee.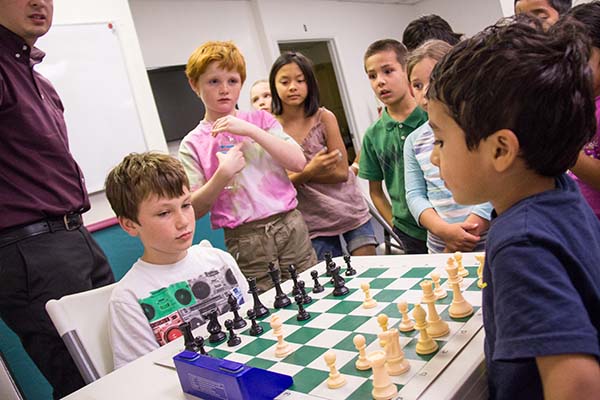 Friday Night Tournaments