Login now if you have an account
If you don't have an account, please continue. One will be created for you.
Registration for: Summer Break Camp #7 (Phoenix-Carefree)
We offer two day, three day, four day, and five day options. All grades/levels welcome. Activities include Bughouse, Blitz Chess, Game in 30, Puzzle Solving, Game Analysis, Tactics Workshop and much more! Early drop-off (8:15am) and late pickup (4:30pm) available, lunch NOT provided.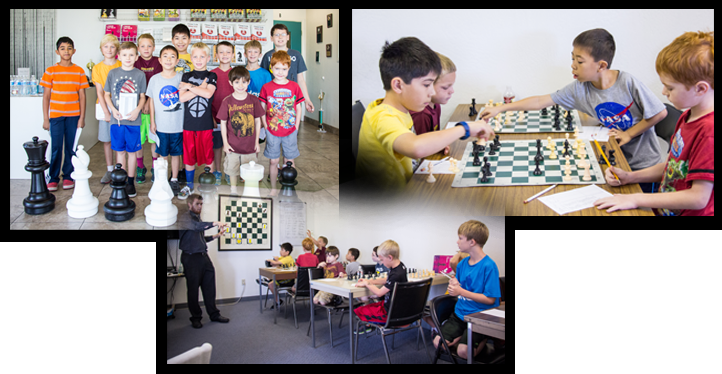 8:30-9:10
Free Play
9:10-9:40
Lesson #1
9:45-10:45
Game in 30
10:45-11:00
Brain Break (Movement)
11:00-11:30
Game Analysis
11:30-12:00
Lunch
12:00-12:30
Free Time
12:30-1:00
Lesson #2
1:00-1:45
Blitz
1:45-2:10
Snack / Brain Break (Movement)
2:10-3:10
Game in 30
3:10-3:40
Analysis
3:40-4:00
Variants
If you have any questions or concerns, please contact the Chess Emporium staff at kids@chessemporium.com.
This service brought to you by:
The Chess Emporium
7000 E. Shea Boulevard, Suite E-120
Scottsdale, Arizona 85254
United States
This page is transmitted using HTTPS to ensure all information is securely handled. No information provided above will be sold or given to any third parties. The Chess Emporium reserves the right to use contact information provided to update you about progress of your child and the other activities we may provide. We thank you for your patronage.