Login now if you have an account
If you don't have an account, please continue. One will be created for you.
Registration for: Saturday Night Blitz Tournament - NEW!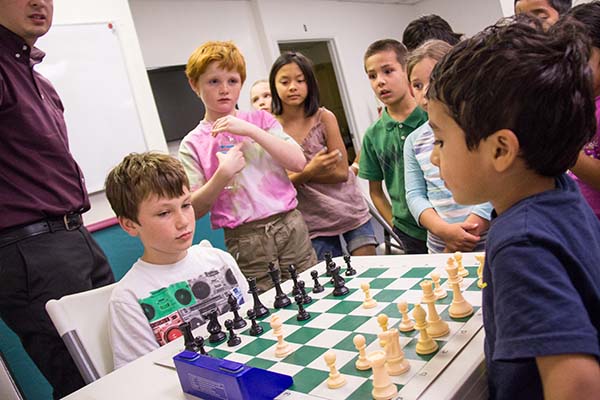 Blitz tournament open to players of all ages and ratings.
A fast-paced hour of speed chess. A USCF rated event!
Number of Rounds: 4 double rounds.
Sections: Open
Format: Swiss Parings
Time Control: 3 minutes per player with a 2 second increment (G/3 + 2 inc).
Registration: Online or onsite from 7:00 – 7:20pm.
Start Time: 7:30pm for Round 1. All other rounds ASAP.
End Time: 8:45pm (although may end earlier)
Prizes: Trophies to top 2 and top U1000 finisher
Membership in the U.S. Chess Federation is required of all players.
*Top Prize for the Under Category is subject to the Tournament Director's discretion. By default, this will be set to U1000, but T.D. has authority to change the Under Category based on the ratings of the participants in the tournament.
Complimentary wi-fi, coffee.
If you have any questions or concerns, please contact the Chess Emporium staff at kids@chessemporium.com.
This service brought to you by:
The Chess Emporium
7000 E. Shea Boulevard, Suite E-120
Scottsdale, Arizona 85254
United States
This page is transmitted using HTTPS to ensure all information is securely handled. No information provided above will be sold or given to any third parties. The Chess Emporium reserves the right to use contact information provided to update you about progress of your child and the other activities we may provide. We thank you for your patronage.