Good Friday Chess Camp (Elliot/McClintock)
Chess Camp held March 30th ONLY. All grades/levels welcome. Activities include Bughouse, Blitz Chess, Game in 30, Puzzle Solving, Game Analysis, Tactics Workshop and much more! Early drop-off (8:00am) and late pickup (4:30pm) available, lunch NOT provided.

Facility membership is *required* as this is a multi-day event!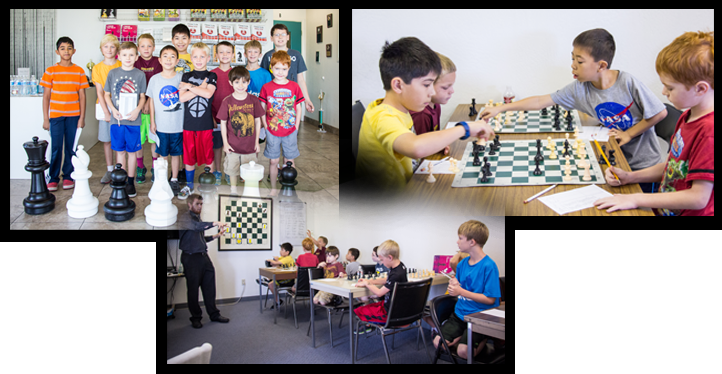 8:30-9:10
Free Play
9:10-9:40
Lesson #1
9:45-10:45
Game in 30
10:45-11:00
Brain Break (Movement)
11:00-11:30
Game Analysis
11:30-12:00
Lunch
12:00-12:30
Free Time
12:30-1:00
Lesson #2
1:00-1:45
Blitz
1:45-2:10
Snack / Brain Break (Movement)
2:10-3:10
Game in 30
3:10-3:40
Analysis
3:40-4:00
Variants
Location:
Elliot and McClintock
1835 E Elliot Rd
Tempe, AZ 85284
Date:
Time:
8:00 AM - 4:30 PM
Cost:
$87.50
Register:
Online registration is currently closed for this program